- Tons of magicians to kill. Make them burst ! Pure moments of adrenaline and stupid-but-great massacres.
- Amazing sound effects. All made with my voice and a microphone. Shotgun firings, yellings, explosions, poo-transformations. Everything is yargled in almost real noises.
- Not-so-random movements and generations of the enemies. An infinity of unpredictable waves that goes harder and harder.
- All the stuff you normally expect in a "real" game : hi-score savings, keys configuration, presentation menu, scenario written on 5 lines, ...
- English and french languages.
Before public release of the game and its source code, I ask for a contribution. For a modest fee (give what you want, 1 euro minimum), you will have premium-VIP-golden access to Blarg, and its exclusive gode mode. (This mode will not be available in the public release, so this is your only chance to get it !)
For a teasing video, and all the detailed explanations, (how to pay, how to get the game, ...) follow this link :
http://www.ulule.com/blarg/
Edit 6 May 2011
: contribution time is finished ! The game is now available for everyone. See below for download links.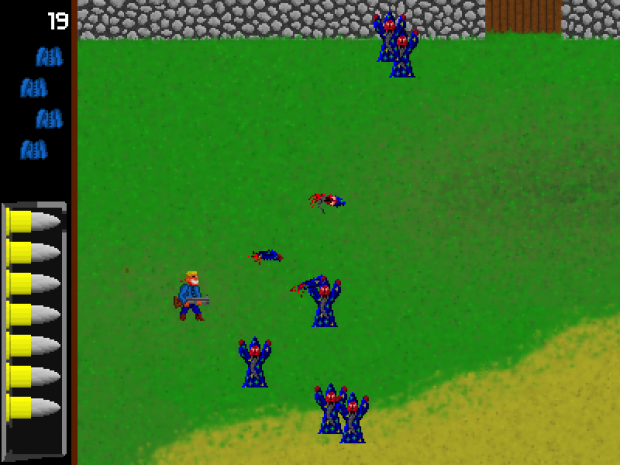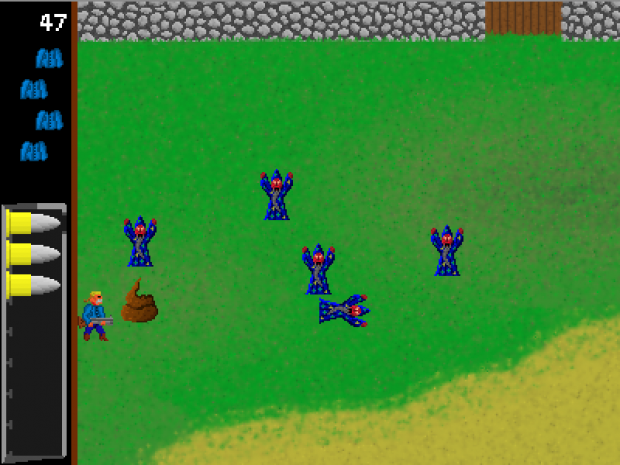 Now available for everyone ! Registered on Indie DB. Released under Free Art License, and CC-BY-SA License.